A bout of Covid has slowed me down this December, but I still managed to spend some time reflecting on my last year of business and planning what I want from the year ahead.
I've been running my editorial business for over ten years now, but each year I continue to expand and refine it. Here are some of the things that I've focused on this year.
Projects and clients
I've worked on a manageable number of projects this year. Mostly novels, but a handful more short stories than in previous years too, which has been nice.
Many clients book me in for both big-picture feedback (usually a manuscript critique but sometimes a full developmental edit) and sentence-level editing, which I'm thrilled about as this is my preferred way to work and I believe always results in a better book.
I've had a nice mix of new and returning clients this year, too.
Dealing with enquiries
I'm secretly terrible at tracking most things in my business, so I'm not sure if I had more enquiries last year than usual, but my sense is that perhaps I did, despite my contact form breaking for over a month without me noticing because I was so busy!
I changed the way I responded to enquiries this year. To be honest, that's something I've often experimented with, but now I think I've settled on a method. Here's how it works:
The downsides of this method is that it requires a fair bit of time investment from me upfront, and sometimes I won't have much time to respond to enquiries so I'll lose out on work if I've taken too long to get back to people. That's something I've had to keep an eye on. I've also had more prospects go quiet on me after quoting than before, I think because they expect something much simpler and cheaper.
The upsides are that the prospects who I do end up working with are usually incredibly committed to their work and eager to improve it – and these are exactly the kind of authors I want to work with.
(This to say, my method won't work for every editor – how you deal with enquiries should depend on the kind of clients you want to attract.)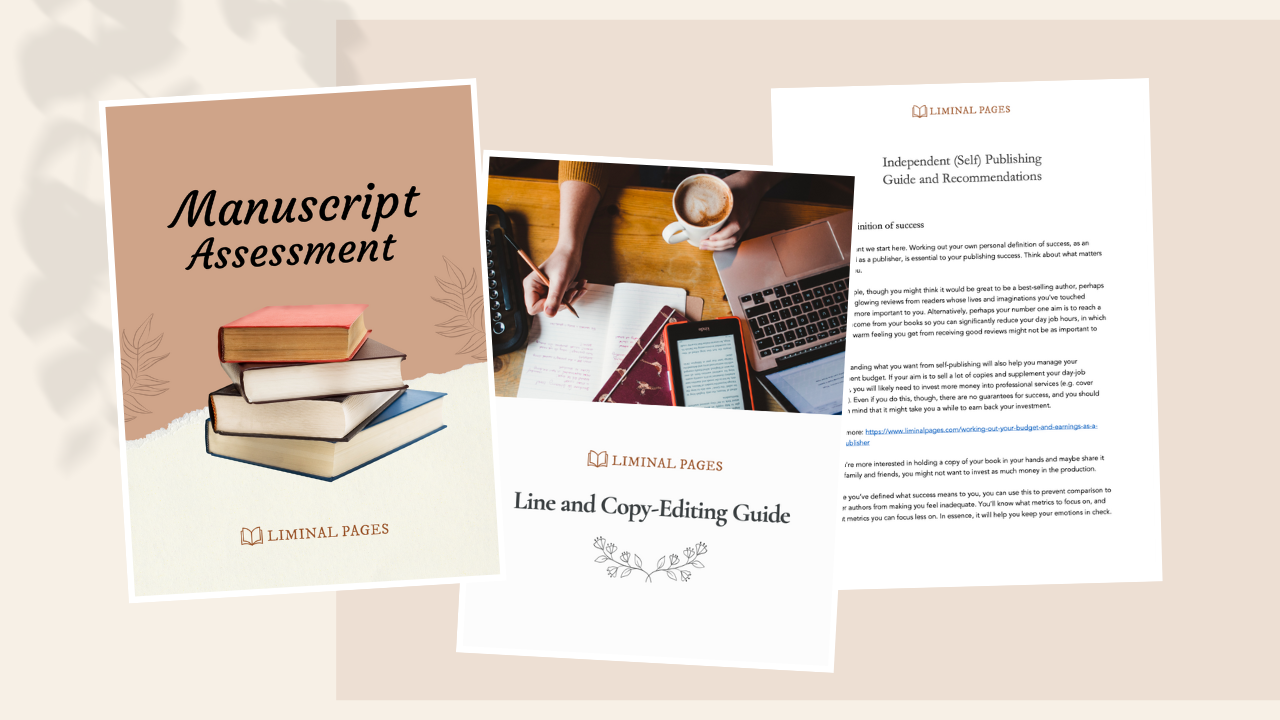 Budgets, money mindset and author success
I always try to make my quotes as cost-effective for the author as possible, as I know most people are not in a position to invest huge amounts into their books. For this reason, I'll usually recommend a manuscript critique over a full developmental edit, unless I feel the full developmental edit would be a smarter investment overall.
Despite keeping costs in mind, I've also developed the mindset that:
That last point is a big one, and I want to talk about it further.
I want the authors I work with to be successful – whatever success means to them. So though I have to keep in mind, for my own sanity, that I can't control all the factors that go into their success, I try to do as much as I can to help them.
I often won't know how successful a client has been with their books for a while, as these things take time, so I must remember to get in touch with clients every now and then and ask how things are going!
This year, for instance, author Dan Hook told me all about the successful launch of his first novel, and we also worked on his second novel.
Last year, author Ben Ellis told me about his book deal on a book we had worked on together.
So yes, there are lots of projects I will need to follow up on!
Online editing courses
As you may know, editing is only part of what I do here at Liminal Pages. I also run online courses to help train other editors.
This year, I had the mammoth task of finding a new platform to host my courses and moving them across to it, enhancing them with video as I went!
This task took me so much longer and was so much more challenging than I first anticipated, but I'm really happy with the result. My goal is to provide high-quality, super-informative courses, so the student experience is of paramount importance to me – and the right platform makes all the difference.
At one point in the year, I was asked by a well-known company that I have a huge amount of respect for whether I could provide them with some custom training. Initially I was excited, but after a lot of discussion I made the difficult decision that it wasn't the right move for my business, so ended up declining the opportunity.
I also finally managed to rerecord a webinar I originally gave as part of the Alliance of Independent Authors' Self-Pub Con last year – Crafting Beautiful Prose – and I'm delighted with how it turned out. I've been getting some wonderful feedback on it. Unlike my other courses, this one is primarily aimed at writers, but line editors would also benefit from it.
On the whole, I'm happy with the sales I'm making with the courses.
I wrote a guide for the Chartered Institute of Editing and Proofreading!
I've been a member of the CIEP for years now, and I have the utmost respect for them – they are a wonderful company with high values. So I jumped at the chance to write a guide on Developmental Editing for Fiction for them.
Not only was it a great chance to give editors more foundational information about this fantastic service, but I feel that collaborating with the CIEP boosts my own image and helps cement me as an expert in developmental editing. As well as that, I hope that the guide will raise awareness of my developmental editing courses.
Being paid to write something and working with a publishing team was a fantastic experience – and I'm so glad to have been able to undergo the process from the other side, for a change!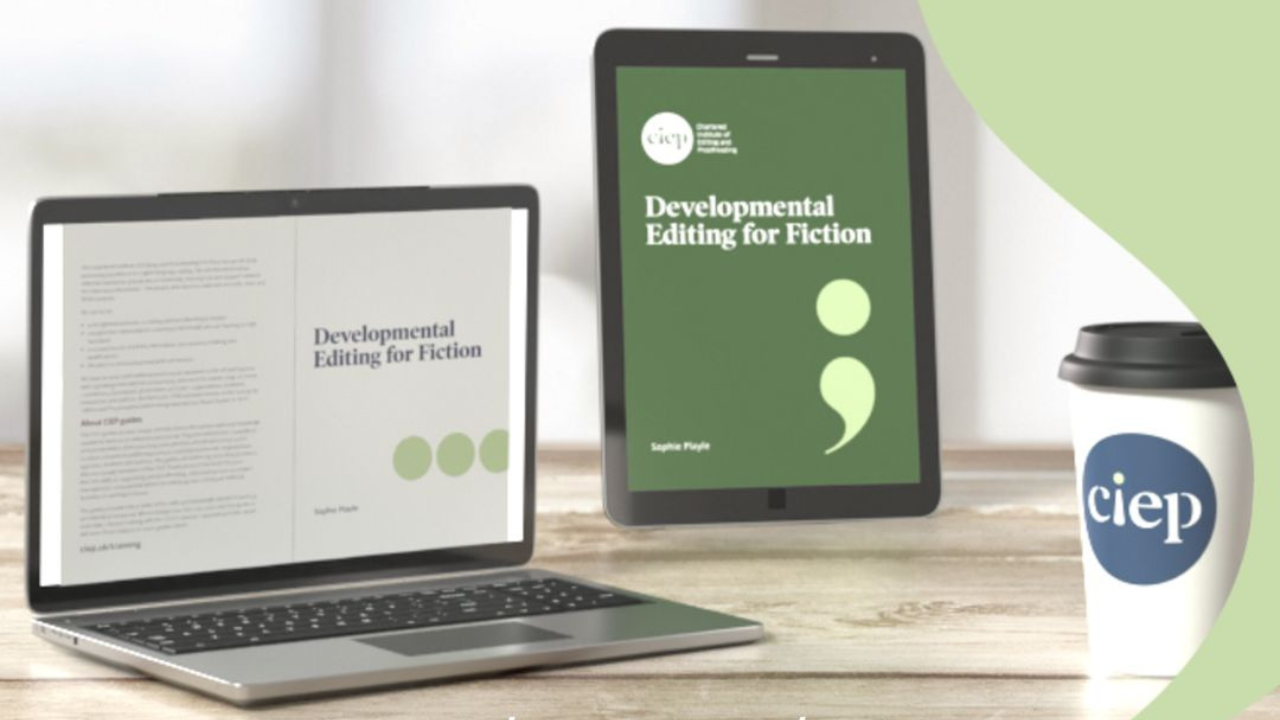 Other important things …
I got married this year!
Planning a wedding and then taking time off for a honeymoon (two weeks spread across Florence, Rome and then the Peak District in the UK) required planning in my business, too. And it all went splendidly.
Then, right at the end of the year, I was struck down with Covid (for the first time!) at the start of December. By some miracle I'd managed to avoid it this long. (I was convinced it was going to ruin our honeymoon – after all, we travelled by plane, train and automobile!) But no, it decided to get me on the run-up to Christmas.
Luckily I had planned to wind down work in December, so I didn't have a huge amount on my to-do list, and I also have the most understanding and wonderful clients who could accommodate a delay in receiving their work.
I really hadn't expected Covid to take me out as long as it has. The main thing was that it zapped me of energy and concentration – I was only really good for lying on the sofa, watching TV!
But I'm much better now and trying to catch up on work without overdoing it so I can leave things in a good state before taking some time off for Christmas and New Year, as I always do.
Looking ahead to 2023
Well, I've gone quite in-depth with my reflections this year! But I also have some hopes and plans for next year …
Using the calendar planner from my Yearly Reflections 2022-2023 Workbook, I've sketched out the projects I want to focus on in the first half of the year. These include:
In short, I want to get a few more courses off the ground, and the podcast will be a new marketing tool to experiment with.
I'm consciously trying to create a better, more reliable marketing strategy to mitigate the lack of control I have over social media algorithms. Hardly any of my website traffic comes from social media, but I still think it helps me get the word out about things, and I want to rely on it as little as possible. Anyhoo, that's perhaps a topic for another post!
I will also, of course, be working on any editing work that's been booked in. I will hopefully also have the capacity for the occasional project from a new client, but my main focus for the next six months is on course development and supporting current clients.
Summing up
Well, I didn't expect to write such a long post, but there you go! I hope you've found this insight into my way of working interesting.
If you're a freelance editor or proofreader and would like to conduct your own end-of-year review, check out my free workbook: Yearly Reflections 2022-2023.
And if you blog about your review, I'd love to read it! Email me a link or message me on Facebook, Twitter or LinkedIn.
This year has had its challenges (a phrase that's being used all too often) but I hope it also contained some moments of success, joy and clarity for you.
Wishing you all the best for 2023!